WELCOME TO THE AVID GARDENERS (TAG)
A Federated Club Since March 4, 1987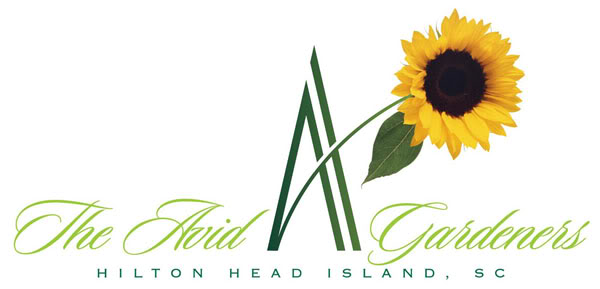 In this, our 31st year as a Federated Garden Club, we welcome you to The Avid Gardeners' website…(TAG). Located within Hilton Head Plantation on picturesque Hilton Head Island, SC, TAG is a very active club with many ongoing projects in our community. On the Island, these projects include the Plant It Pink Garden at Hilton Head Hospital, the Memory Matters interactive garden, and The Butterfly Garden, Korosi Vegetable Garden and Educational Herb Garden at the local schools campus. Within our Plantation, TAG has designed and planted The General Davis Island Garden and The Reflections Garden, a lovely meditation garden. For the holidays each year, TAG members decorate over 70 neighborhood signs with lights and beautiful festoons.
          With the theme "Plant New Ideas…Let's Blossom Together!" we have a year of informative programs planned. These include "After Matthew…New Trees for your Yard", "Holiday Fun…New Ideas For Community Decorations", and "Make It, Bake It, Sew It, Grow It", a new fundraiser. After our festive Holiday Party in December, the New Year brings "New Year…New Designs" a demonstration of innovations in floral design and "New Plants For Spring", with a focus on succulents and container gardens. With our future flower show in mind, "How to Turn a Functional Table into an Exhibit Table" will inspire and educate. "New Adventure" is a field trip planned in April and in May, "New Club Officers-New Gardens" will feature tours of members' gardens followed by a delightful luncheon. We end the year with "A New Type of Picnic", a surprising twist on our annual potluck salad picnic. Our monthly newsletter, TAG Talk and website keep us informed of activities and educational opportunities provided through TAG.
          Continuing with our theme of trying new things, the Board and club members are brainstorming to create new, innovative activities and events to provide TAG members with even more relevant and enriching opportunities to serve, to learn and to socialize. We will continue and expand our Mentor program, to assimilate new members and our Gardeners Who Lunch monthly foray to local eateries. We plan to begin informal flower arranging get-togethers and occasional crafting opportunities. We also hope to embrace serendipity with small group field trips to nurseries, gardens and flower shows. Our shared love of gardening provides the bond to deepen friendships and to enhance and explore the beauty of our island home.
                                                                                                    Caroline Alderman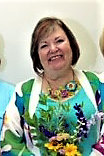 ---
Meetings
The Avid Gardeners meet at 9:30 am on the third Friday of each month at the Spring Lake Pavilion, Hilton Head Plantation unless otherwise listed in the programs. (No meetings in July, August, and December)
Club Objectives
To Create the Love of Gardens and Flowers
To Promote Beauty In Our Community and Roadsides
To Conserve Natural Resources
Club Affiliations
Dues $30 in May
66 Active Members
7 Honorary Members
We welcome your comments or questions. Contact us at   TheAvidGardeners@gmail.com