WELCOME TO THE AVID GARDENERS (TAG)
A Federated Club Since March 4, 1987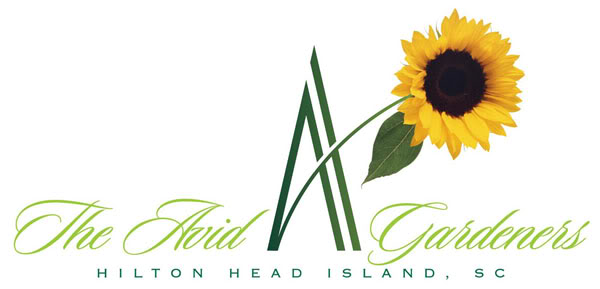 WELCOME!
TO
The Avid Gardeners (TAG) Website
Our Theme for 2019-2021 is:
"Let's Blossom Where We Are Planted"
Our garden club has now been "blossoming" for 32 years! In those years, we have grown our membership and blossomed with numerous ongoing and maintained projects, both locally within our Hilton Head Plantation and also on our beautiful Hilton Head Island
On the island, our projects include:
The Plant it Pink Garden at the Hilton Head Hospital
The Memory Matters Garden
The Volunteers in Medicine Garden
At the school campus:
The Butterfly Garden
The Korosi Vegetable and Herb Garden
Within our plantation, we designed and planted:
The General Davis Island Garden
The lovely Reflective Meditation Garden
Each year for the Holidays, we decorate our 70 neighborhood signs with lights and garlands.
In order to execute our theme "Let's Blossom where are planted", we must also be informed and educated.
We will begin our "blossoming" new fiscal year in September by having an educational program on "Fall Container Plantings"  presented by Tim Drake, a Horticulturist from the Greenery Nursery.
Other planned educational programs are:
Organic Farming – field trip
Arborist – "The Secret Life of Trees"
Camellias – History and Romantic Stories of Our 'Winter Rose'
Native Plants in the Low country
Oyster Shell Recycling and Bed Restoration Project
We have a monthly Newsletter called "TAG Talk" which both informs us of activities and meetings and includes educational articles by some of our member.
For our new members, we have a "mentor program". The mentors are experienced TAG members that will nurture the new "seedling" into a "growing and blossoming" club member.
For our existing members, "Let's nourish our minds,
Let's Stretch our imaginations,
Let's Cultivate our old and new friendships!"
Olivia Ford, TAG President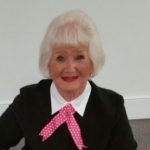 ---
Meetings
The Avid Gardeners meet at 9:30 am on the third Friday of each month at the Spring Lake Pavilion, Hilton Head Plantation unless otherwise listed in the programs. (No meetings in July, August, and December)
Club Objectives
To Create the Love of Gardens and Flowers
To Promote Beauty In Our Community and Roadsides
To Conserve Natural Resources
Club Affiliations
Dues $30 in May
66 Active Members
7 Honorary Members
We welcome your comments or questions. Contact us at   TheAvidGardeners@gmail.com